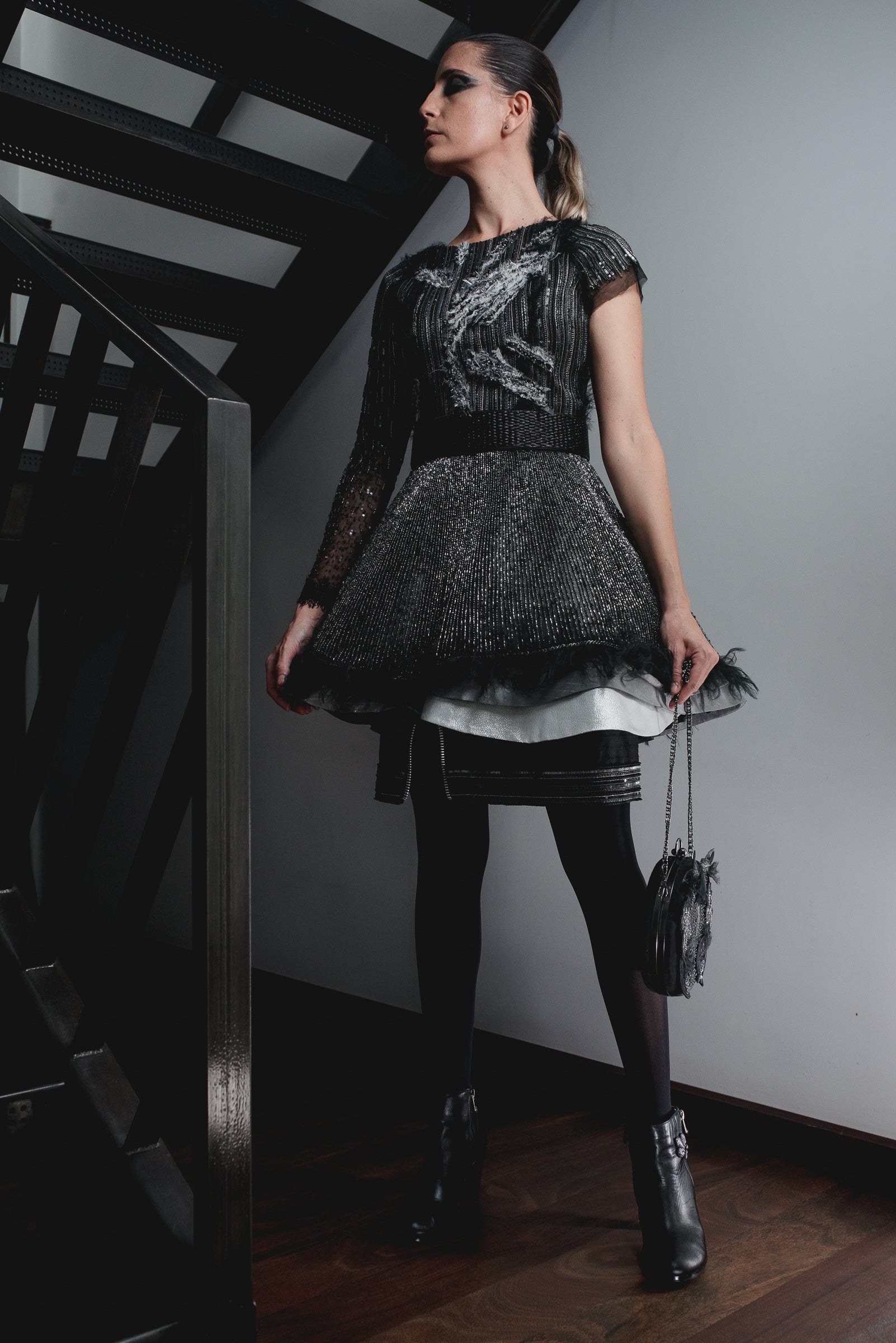 The Hand & Lock Prize for Embroidery 2021 Open Fashion Category - 3rd Place Winner
Hand & Lock is the most important embroidery house in London and is regarded as a worldwide reference. Established in 1767, they provided services to the Royal Family, the Royal Armed Forces and many of the world's leading designers. In the year 2000, The Hand & Lock Prize for Embroidery was founded to promote the art of embroidery, becoming over the years the most important award in the industry.
Being an international competition, The Prize receives hundreds of participants from all over the world, of which there remain 24 finalists in four categories. The competition culminates in an exhibition that welcomes thousands of people including industry professionals, influencers and designers eager to see the latest talents. Ultimately, there are three winners per category that are announced at an award ceremony. The Hand & Lock Award for Embroidery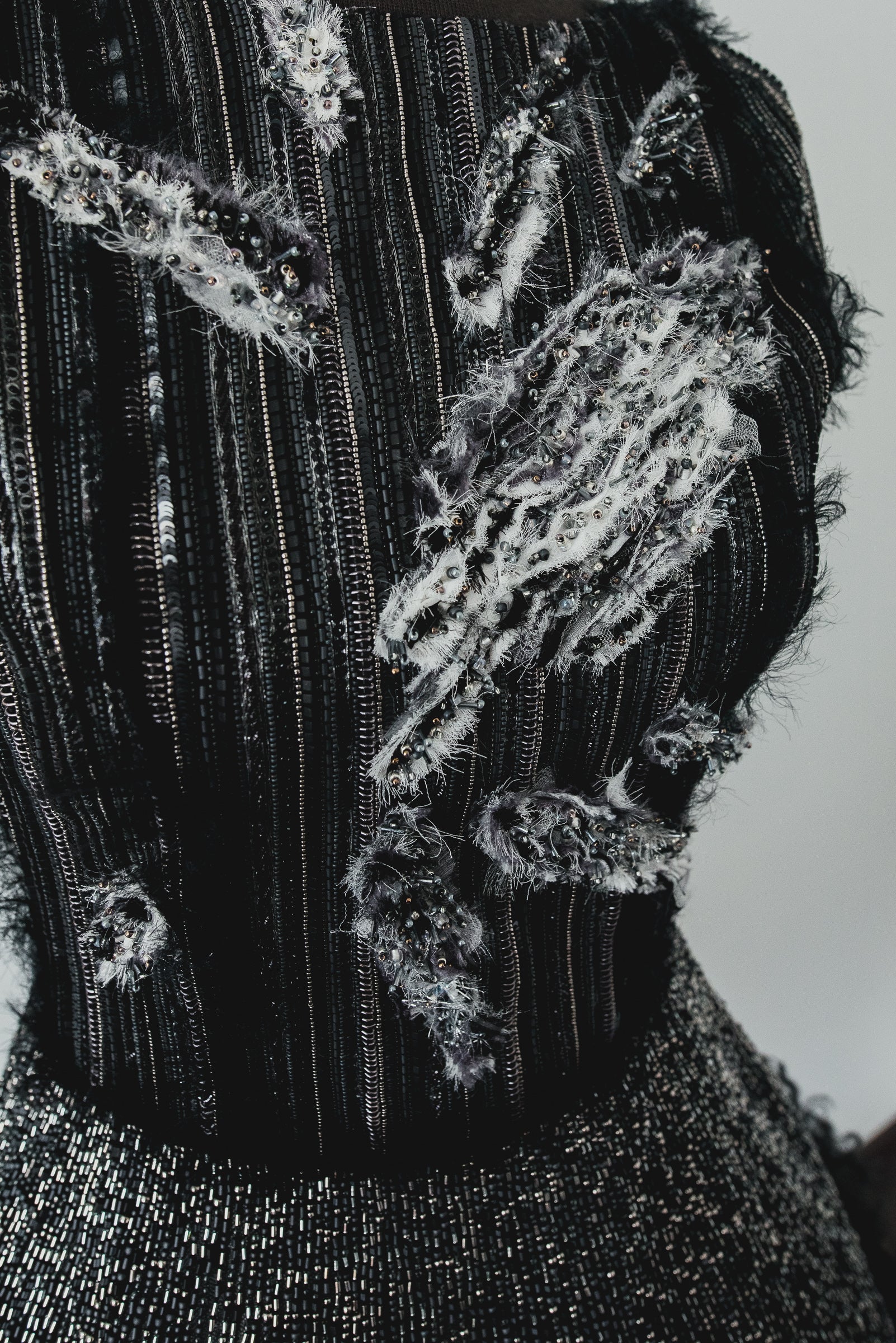 "Breaking Through My Armor'' is the name of the project that Lucia presented in 2021 to the international contest The Prize for Embroidery and with which she achieved third place worldwide in the Open Fashion category.The overall theme for the contest was Digital Doppelgangers in a Virtual Universe, which asked the designers to convey who they are in the real world versus the virtual one.
Lucia exists in the virtual world as Mrs. Blacksheep, her social media nom de plume. It is in this digital reality that she feels free to express herself through embroidery without the restrictions imposed by daily reality. In a way, Mrs. Blacksheep became a sort of armor Lucia wore every day, a way of protecting herself. It is the struggle between strength and vulnerability that is shown in her design: the slashes through the armor that shines with goldwork techniques. The use of solid fabrics in contrast to tulle, revealing skin in some places, mirrors this inner struggle. Additionally, the layered skirts reflect the layered nature of her personality, past the veneer and diving deep into the authentic.